Vivo Resorts & Residences: A Thanksgiving Getaway Like No Other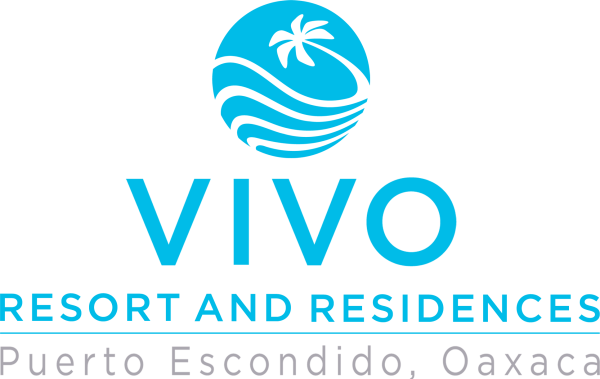 PUERTO ESCONDIDO, OAXACA, MEXICO – September 18, 2023 – Vivo Resorts & Residences, the crown jewel of Puerto Escondido, beckons families and travelers to redefine their Thanksgiving celebrations. Nestled in a paradisiacal corner of coastal Oaxaca, Vivo Resorts offers an unparalleled blend of luxury, culture, and natural beauty.
This Thanksgiving, Vivo Resorts encourages guests to trade the traditional hustle and bustle for a serene beachfront experience. "Ditch the kitchen and enjoy Thanksgiving with your family at Vivo Resorts in Puerto Escondido. Let us handle the cooking and cleaning, while you bask in the splendor of paradise," says Catterina Calderon, General manager of the resort.
Guests can expect a lavish Thanksgiving spread, masterfully crafted by the resort's culinary team. Traditional dishes will be complemented by local Oaxacan flavors, promising a feast that's both familiar and exotic. Beyond the meal, the resort offers a plethora of activities, from zip-lining over the lush forests of San Juan Lachao to sipping locally grown coffee in the heart of Puerto Escondido.
Vivo Resorts is not just a destination; it's an experience. As the resort's tagline suggests, "Vivo means alive." Whether it's the 12-mile stretch of sandy shores, the vibrant local culture, or the myriad of adventures waiting to be discovered, Vivo ensures every moment is alive with possibility.
For those eager to seize this unique Thanksgiving opportunity, Vivo Resorts is offering an enticing early booking bonus. Guests who book their stay between now and November 17, for travel dates from November 1-30, will receive a 20% discount on their stay. The booking code is Thanksgiving2023.
Located off the typical tourist path, Vivo Resorts & Residences stands as a testament to the beauty and charm of real Mexico. The resort's commitment to excellence, combined with the warm and welcoming vibe of Puerto Escondido, ensures guests feel right at home. As the resort aptly puts it, "Take a sharp left off the typical tourist's path and you're home."

About Vivo Resorts & Residences:
Vivo Resorts & Residences is Puerto Escondido's premier oceanfront resort. Whether you're looking for a vacation or considering making Vivo your permanent home, the resort promises memories that last a lifetime. Experience tranquility, magnificence, and happiness in the heart of Oaxaca. For more details, visit www.VivoResorts.com.
Vivo Resorts & Residences
Website: https://www.VivoResorts.com
Resort Direct: [email protected] | +52 954 980 1022
Real Estate Sales (US & Canada): [email protected] | +1 587 583 8544
Real Estate Sales (Mexico): [email protected] | +52 954 108 4177
Vacation Reservations: [email protected] | US Toll-Free: +1 (855) 223 3086 | Canada Toll-Free: +1 (888) 236-2876 | Mexico Toll-Free: +52 (954) 582-0271
Address: AVENIDA VIVO 46 | PLAYA PALMARITO, BAJOS DE CHILA, PUERTO ESCONDIDO | OAXACA, MEXICO 71996
Media Contact
Company Name: Vivo Resorts & Residences
Email: Send Email
Country: Mexico
Website: https://www.vivoresorts.com/