A thought-provoking book exploring gender equality by Jerry Schafer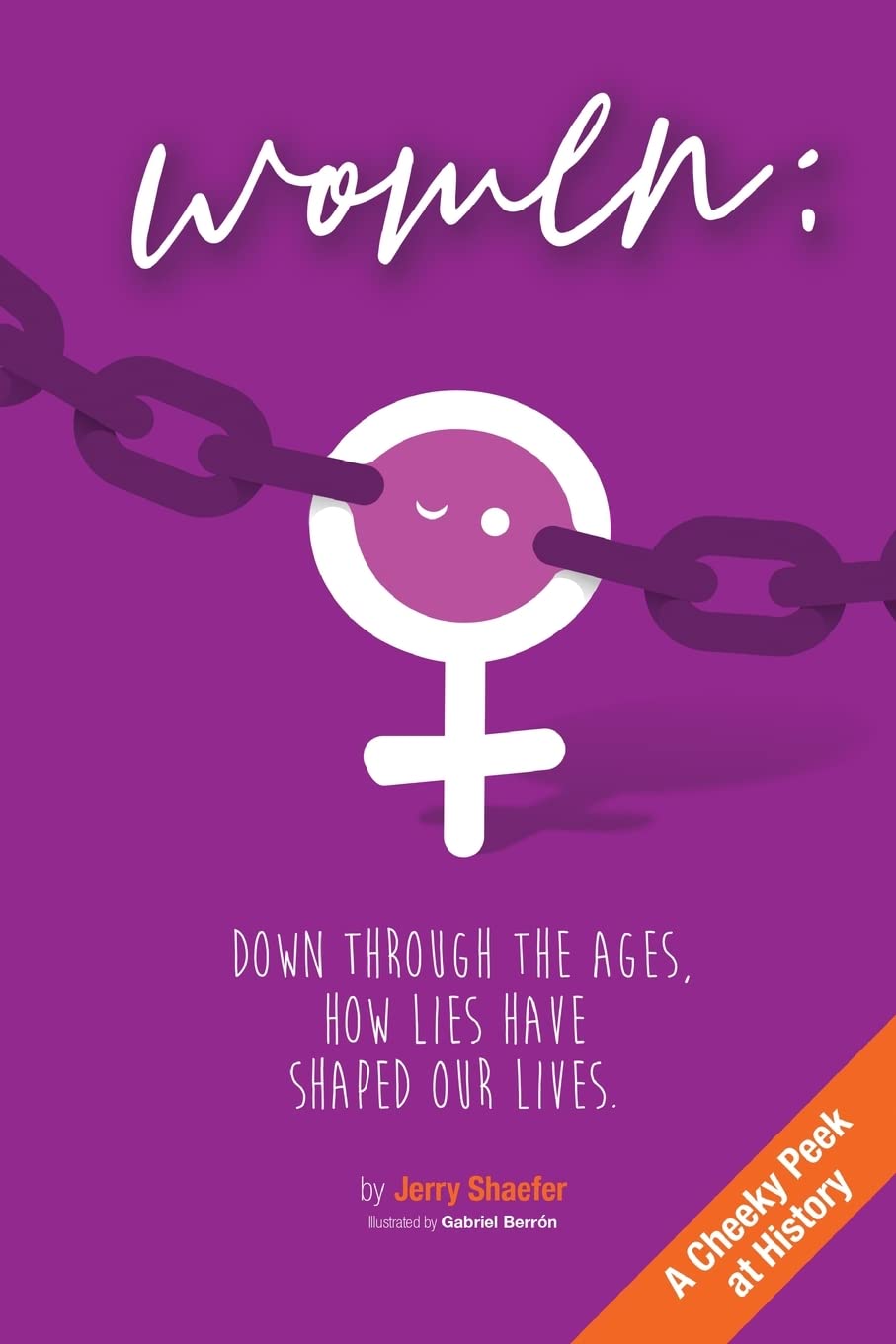 LONG BEACH, Ca. – Author Jerry Schafer's book, "Woman" raises awareness about women's equality. It's about working to ensure that girls and women worldwide have equal opportunities for education and employment, that they can live free from violence and suppression, and the continued battle against discrimination and stereotyping.
Schafer writes a thought-provoking book exploring gender equality and women in society. Women: Down Through the Ages, How Lies Have Shaped Our Lives is a capsule summary of civilization under men's thumbprint. An advocate for women in general, he explores the difference in the way that women are treated and portrayed through the media and society as unfair.
It is a light-hearted but brutally honest review, Schaefer gives a run-down of details of how women have been forbidden from progress – from religious customs that have metastasized to define social and familial roles, to the violence, political manipulation, and fear tactics that have been employed to maintain patriarchal control. Schaefer gives a no-holds-barred argument and backs it up with data, relying on historical records, scientific research, and keen observations to showcase the huge shift that occurred as "civilization" took hold.
His conclusion? "If you want to lift humanity, empower women." Schaefer's book is an illuminating examination of a vitally important topic. It is a moving, honest, and surprisingly down-to-earth read.
"Women: Down Through the Ages, How Lies Have Shaped Our Lives"
Available at Amazon, Barnes & Noble, and other online book retailers
Gerald Schaefer (a.k.a. Jerry), was born in Cut Bank Montana in 1940. After graduating from Saint Norbert High School in De Pere Wisconsin, in 1958, he studied to be a priest in a Norbertine monastery before leaving after four years.
He had two children from his first marriage, which ended in 1974. In 1979 he moved from Merrill, Wisconsin to Long Beach California. He remarried in 1981. He taught special education for Los Angeles Unified School District, retiring in 2000. His wife died from AZ in 2018. The following year he traveled to Spain and Australia, visiting a grandson in Melbourne and friends in France and Spain.
He has published 4 books and is presently working on a new one, called "Stories: How Yours Came To Be." His two children and four grandchildren live in the Midwest.
Media Contact
Company Name: URLink Marketing | URLink Print and Media
Contact Person: Philip Ong
Email: Send Email
Phone: 7085434261
Address:11506 South Natchez Ave.
City: Worth
State: Illinois
Country: United States
Website: www.urlinkpublishing.com/