Richie Demorest Takes the Beauty Industry by Storm With Her Creative Make-up Skill
Rich Elijah, a Nigerian local artist has made an entrant into the beauty industry and is making waves with her bold and elegant make-up designs. Her unique skill has made her outstanding and endears her to the hearts of local clients and influencers who are seeking to experience her impeccable and unparalleled expertise.
Beauty enthusiasts can now experience a new level of glam through the range of makeup design services Richie which includes professional makeup, bridal makeup, and casual makeup. For those who love to experiment with new looks, she's highly creative to offer you a new way of looking.
Rich Elijah Monday also known as Richie Demorest's journey towards becoming a make-up artist wasn't a seamless one. Coming from a conservative family where makeup as a profession was frowned upon, she fought all resistance not to embrace this skill. Her love for makeup made her experiment with makeup and go to great lengths to enhance her skills.
With many years of honing her skills, Elijah has become a household name synonymous with a make-up skill that exudes a contagious spirit of self-love and confidence. She's also well known for having a keen eye for detail that allows her to create stunning looks that accentuate her client' looks and fashion styles.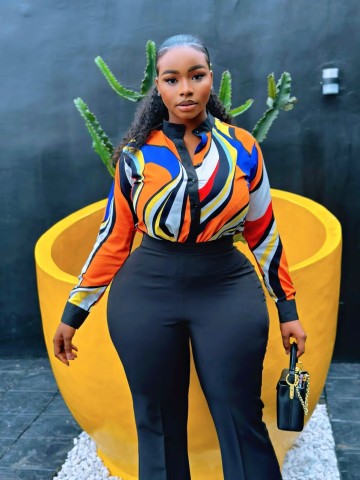 Very proudly attached to her root, Rich is popular when it comes to creating African make-up design styles that will fit any occasion. She uses her skill to showcase African beauty and promote diversity in the beauty industry.
She's deeply committed to offering her clients makeup designs that will reflect their inner selves and make resounding fashion statements. She works closely with her client to ensure they get the service that meets their needs. Furthermore, she employs modern makeup designs to help clients achieve the look they desire.
Richie isn't just concerned about offering outstanding makeup design services but also advocates for the vocality of mental health issues. She encourages her followers to look after their well-being and seek help when needed.
Richie is becoming a force to reckon with in the beauty industry given her unique, bold, elegant, and mesmerizing makeup design ability. She continues to inspire others to live out their dreams regardless of all odds stacked against them. With her innovative methods of facial makeup, she's here to stay and contend strongly in the beauty industry.
Media Contact
Company Name: Richie Demorest's
Contact Person: Media Relations
Email: Send Email
Country: Nigeria
Website: www.facebook.com/richiedemorest2?mibextid=LQQJ4d