Alpha Domains, a Leader in Web3 Domain Registration, Bolsters Social Media Presence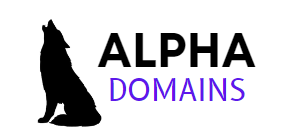 SAN FRANCISCO, CA – May 12, 2023 – Alpha Domains, a pioneering force in the Web3 domain registrar sector, is excited to announce its expanded presence on major social media platforms, including Twitter, Instagram, Reddit, and Facebook.
As a company dedicated to continuous innovation and adapting to the changing digital landscape, Alpha Domains is ready to take its commitment to client connectivity and open dialogue to the next level. By initiating a broader, more comprehensive social media presence, the company aims to facilitate richer, more dynamic interactions with its diverse customer base and the wider internet community.
Alpha Domains' Twitter and Instagram accounts will deliver timely updates on new domain offerings, company news, and industry trends. Followers can look forward to a mix of informational content, exclusive insights, and engaging visuals that will elevate their understanding of the Web3 domain space.
On Reddit, users can join the newly formed community at r/AlphaDomains. This forum will provide a unique space for customers and enthusiasts to ask questions, share experiences, and discuss the future of Web3 domains. Alpha Domains' representatives will maintain an active presence on this platform, providing expert responses and facilitating enlightening discussions.
The Alpha Domains Facebook page will serve as another hub for news, updates, and interactive content. Fans can expect regular live Q&A sessions with the Alpha Domains team, giving them direct access to the brains behind the operation.
"Our expansion into social media is not just about increasing our visibility. It's about creating a two-way conversation with our customers and the broader Web3 community," says Alex Chen, CEO of Alpha Domains. "We understand the power of connection and the importance of being where our customers are. These platforms will allow us to share our expertise, listen to our community's insights, and keep our fingers on the pulse of industry trends."
Alpha Domains invites everyone to follow their social media accounts and join in on the conversation. With a commitment to transparency, innovation, and customer engagement, Alpha Domains is ready to redefine the way businesses interact with their clients in the Web3 domain registrar industry.
About Alpha Domains:
Alpha Domains is a leading provider of Web3 domain registration services. With a commitment to innovation and customer satisfaction, the company offers seamless, secure domain registration and management solutions for businesses and individuals navigating the digital landscape of the decentralized web.
Twitter: @AlphaDomainsxyz
Instagram: @AlphaDomains.xyz
Reddit: r/AlphaDomains
Facebook: Alpha Domains
Media Contact
Company Name: Alpha Domains
Contact Person: Alex Chen
Email: Send Email
Country: United States
Website: https://alphadomains.xyz/