MEETION TECH celebrates its 10th anniversary with product promotion and brand development planning
During the offer, all MEETION Products are available at 10% off. A gift package worth USD 1000 will be given for every order worth USD 20,000.
MEETION TECH, a company specializing in gaming peripherals and computer accessories, is excited to announce its 10th-anniversary celebration. To show appreciation for their loyal fans and players and introduce more people to their brand, MEETION TECH will be offering a special product promotion and brand development planning. This will include a 10% discount on all their products and a gift package worth US$1,000 for every order worth US$20,000 made on their official website.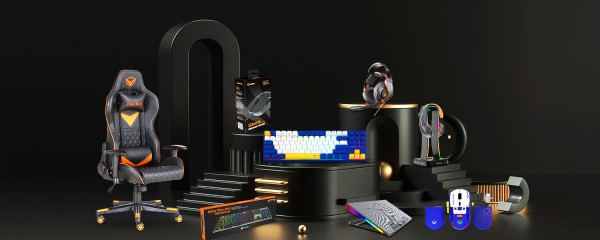 In the last 1 decade, MEETION has enjoyed a sizable market share and international recognition. Their products have an excellent reputation, flawless quality, and high-level design.
The business has ensured that its items are offered in US, AR, ES, and RU layouts. There are more than ten product categories with 24 months of warranty. There are 158 SKUs in all. They also provide after-sales support 24 hours a day. Their entire product line has a 99.88% qualification rate.
MEETION offers a range of top-quality products targeted toward gamers, including wireless and wired gaming mice, gaming headsets, gaming earbuds, mechanical gaming keyboards, microphones, gaming mouse pads, gaming headset stands, cooling pads, gaming chairs, gaming desks, adapters, and more.
Although all products of MEETION are popular among Gamers, the most notable among them are Gaming Keyboards and Gaming Mouse.
1. Gaming Keyboard: Gaming keyboards by MEETION have a compact design and support three connection types, i.e., wired 2.4 GHz and Bluetooth. So users can connect anytime at their convenience. It works with Windows and macOS and can also link to mobile devices. For simple charging, the keyboard uses a type-C interface. Because the keycaps are made of PBT, one of the strongest engineering thermoplastics, users no longer fear their hand sweat corroding them.
2. Gaming Mouse: Gaming Mouse designed by MEETION are extremely lightweight and convenient to handle for extended periods. There are both wired and wireless options. Their mouse is extremely well built, accurate, and easy to use without causing any fatigue, thanks to its ergonomic design.
To celebrate its 10th anniversary, MEETION is now offering a 10% discount on all its products and a gift package worth US$1,000 for every order worth US$20,000. Discounts are available on various products, including gaming mice, console gaming kits, gaming keyboards, and many other top-quality products.
The inspiring journey of MEETION.
In April 2013, MEETION Tech began its journey in Shenzhen.
By September 2014, MEETION Tech obtained trademarks, the import and export management right qualification, and Quality management system certification.
In May 2016, the popular MEETION game logo was created and registered.
By October 2016, MEETION trademark was registered in the EU and USA.
In November 2016, the first batch of products was launched
In December 2016, the official website was launched
Jan 2017 saw MEETION receive its first software copyright registration
In July 2017, MEETION information management system was completed, and in Aug of the same year, it completed its first container loading and delivery.
In 2018 and 2019, MEETION filed several patent applications
By June 2019, the company upgraded its interactive product exhibition hall and won the title of "Baoan District Integrity Demonstration Unit."
MEETION TECH was named a high-quality supplier of Global Resources in April 2020 and was featured on the "China Brand Story" column team of the CCTV network in November 2020.
In December 2021, the company was awarded the "Enterprise Credit AAA Certificate" and "Contract and Trustworthy AAA Enterprise" and received the Quality Service Integrity AAA Enterprise and Integrity Management Demonstration AAA Enterprise recognition.
With International certifications like CE, FCC, RoHS, and REACH, 200+ employees and a Factory area spread across 10,000㎡ , MEETION TECH is committed to keep-up its innovation in the field of science and technology.
To learn more and get started, visit: https://www.meetion.com
Media Contact
Company Name: MEETION TECH
Contact Person: Aaron
Email: Send Email
City: Shenzhen
Country: China
Website: www.meetion.com