Gemini Wings Announces Its First-Ever Contest at EBACE with Mouth-Watering Prizes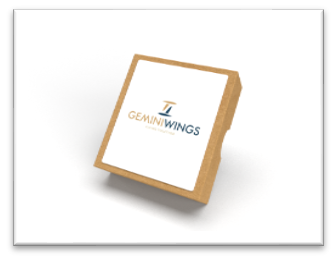 At the heart of the business aviation company's contest is a win-win approach for all involved
Prague & Geneva – Leading European aviation company, Gemini Wings, is pleased to announce its first exhibition at EBACE, an aviation exhibition conference, from the 23rd to the 25th of May, 2023 in Geneva Switzerland. The company's inaugural participation in the event will be marked by a win-for-all contest that is set to reward contestants, as the winner of the grand prize gets a bottle of Moët Magnum as well as a customized Gemini Wings package. In addition, the second and third-place winners will receive a bottle of Becherovka with Gemini Wings (GW) goodies and a box of premium Swiss chocolate with GW goodies, respectively.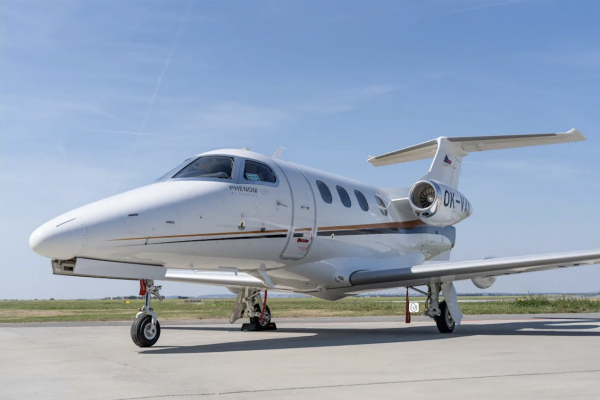 The contest question is as follows:
How many hours did the Phenom 100 from the Gemini Wings alliance fleet fly in 2022, and where in Europe did they rank based on the number of hours flown in charter mode?
A) 20 flight hours, in 545th place
B) 220 flight hours, in 95th place
C) 624 flight hours, in 1st place
The correct answers will qualify for a raffle draw, as participants will obtain their ballots and drop them off at the Gemini Wings booth, number O63, for the drawing and announcement of the prize winners on the 24th of May at 15:15 hours. Prize winners will be announced in the media after the convention and will also have the privilege of being featured on the company's social media accounts.
Gemini Wings is a Prague-based business aviation company that is on a mission to provide aircraft owners and operators with state-of-the-art aircraft utilization services that translate to increased efficiency of operations, reduced operational costs, and a steady flow of income from their aircraft.
Gemini Wings is a pacesetter in the aviation industry as the company's commitment to its cardinal values of innovation, cooperation, efficiency, and safety has birthed its most awe-inspiring season with its Phenom 100 operations achieving the highest number of flown hours on the European charter market as the company acquires the Cessna Citation Excel and Pilatus PC-12 to its alliance fleet.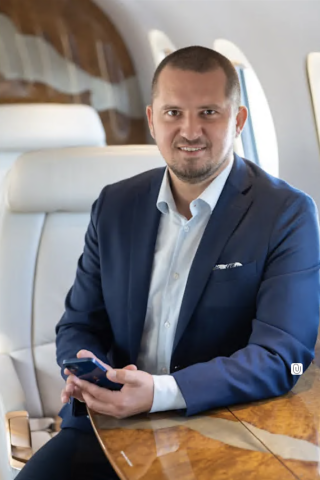 The company's contest at the EBACE tradeshow is an avenue for professionals in the aviation industry and individuals passionate about aviation to bring joy to their work while discussing their portfolio of services. CEO of Gemini Wings, Martin Feč, had this to say about the upcoming contest, "We look forward to welcoming our esteemed customers, friends, and guests at our EBACE booth. This is an opportunity to tell them about what we have accomplished and what we can offer both now and in the future. Over the years, our portfolio has grown by leaps and bounds, and we are proud to display our enhanced performance."
GEMINI WINGS is exhibiting at EBACE, you will be welcome to visit and meet with their team at booth number O63.
PRESS Contact: For all general and media inquiries, please contact Antónia Lukačínová at +421 911 656 999 or email [email protected].
For more information about Gemini Wings and their international alliance fleet, visit their website at www.geminiwings.com
Follow Gemini Wings on LinkedIn, Facebook (GeminiWings.Flyingtogether) and Instagram (Geminiwings_Flyingtogether) for updates and news on innovative business aviation solutions.
About GEMINI WINGS
GEMINI WINGS is an innovative European business aviation company based in Prague, Czech Republic. The company operates an international alliance fleet of small European aircraft operators and individual owners who lease out spare capacity, with GEMINI WINGS acting as their sales agent and guarantees an agreed regular yearly income to the aircraft operator or owner. The aircraft is simply leased to GEMINI WINGS following an innovative 'build-up guarantee model' that applies to every aircraft in the fleet. This model helps to reduce the operational costs for individual aircraft owners and operators. The unique cooperative network model generates a guaranteed regular monthly income through effective use of their aircraft.
Gemini Wings provides brokers with detailed flight monitoring including preflight plane positioning, weather, and NOTAMS, all movements, crew details and also after-flight crew feedback.
Media Contact
Company Name: GEMINI WINGS
Contact Person: Antónia Lukacínová
Email: Send Email
Phone: +421 911 656 999
Country: Czech Republic
Website: http://www.geminiwings.com/