Afrik Best Radio Introduces Provocative, Innovative, Human-Driven and Commercial Influence Free Broadcasting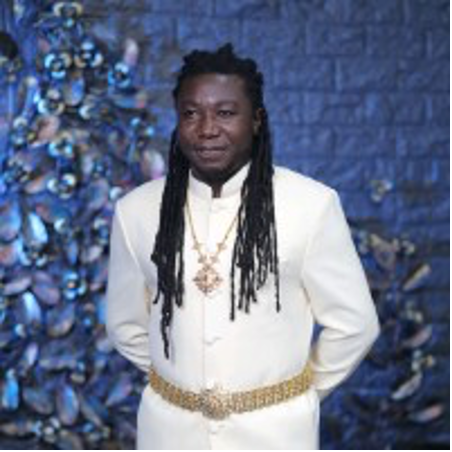 The services provided by Afrik Best Radio are ideal for anyone looking to communicate with large online audiences, including traditional radio stations (AM/FM), educational institutions, civic associations, religious institutions, musicians, business leaders, multi-level marketing organizations, and more. We have times open for Live DJs to perform on shows, do interviews, and more. It is the obligation of Afrik Best Radio to produce and promote organizations as well as music by up-and-coming musicians. Giving voice to artists worldwide, it is broadcast continuously. Broadcasts of the Sabbath Service, advertisements, promotions, live events, and exclusive programming take place across broadcast, web, and mobile platforms.
Mr. Alexis Tomfaya who is the CEO of Afrik Best Radio is the executive, producer, and developer for an international media organization that has projects in Ghana, Cambodia, and the US that involve movies, music, and radio. As a manager for All Day Film Productions in the early 2000s, he started his artistic endeavors. In 2008, he moved into production, and in 2015, he entered the field of art direction. The best original African short and feature films, music videos, and serials were produced and showcased by Mr. Tomfaya's All Day Film Productions LLC, an independent organization he founded in 2015. The 2015 motion picture "Black Jesus" was directed by Mr. Tomfaya, who is still actively involved as the chief executive officer, president, and owner of All Day Film Productions.
Due to the fervor with which online music is gaining popularity, a large number of internet radio stations have developed and have practically taken over the web. Afrik Best Radio is a prominent live radio station that promotes the culture's original audio and video material, live events, and exclusive programming aired through on-air, internet, and mobile platforms. If you want to advertise items or music online, make this station your first pick since it is all about music and product marketing.
For music enthusiasts and fans who enjoy keeping up with their favorite artists or songs on the Afrik Best Radio station, this online radio station offers superb service. The best music from Africa, as well as music from internationally known and undiscovered artists, is offered, along with promotions.
The vision of Afrik Best Radio is to build community, a loyal and growing audience, and an engaged and educated citizenry by providing the highest quality of free-form programming that broadcasts entertainment, music, news, thoughts, sounds, ideas, and event listings that support free speech, diversity, and the interests of the local and global communities Afrik Best Radio serves. The ongoing ripple-effect of sustaining Afrik Best Radio is to expand a dedicated listener base who embrace and support Afrik Best Radio because they feel their lives are enriched and improved, their communities strengthened, and the world is a better place.
Media Contact
Company Name: Afrik Best Radio LLC
Contact Person: Alexis Tomfaya
Email: Send Email
Phone: +1 470 398 1420
Address:5830 E 2nd St, Ste. 7000 #1155
City: Casper Mountain
State: WY, 82609
Country: United States
Website: https://www.afrikbestradio.com