What Are The Different Types Of Custom Lapel Pins
When purchasing custom enamel pins the first you need to make is to decide on the manufacturing process. After that you need to choose your paint style, electroplating finish and packaging options.The following is about the different types of custom enamel pins you can purchase.
Die Struck Lapel Pins
As the name suggests we use a stamping mold and create your pin badge design in metal by stamping it. With this pin type, we start with a stamping mold and trim die. This is usually the biggest cost for orders less than 1000pc.
To make the "die", the design is engraved with CNC machines into steel, in reverse. This process is the most common among suppliers and manufacturers. Most stamping dies take around 10-15 hours to create. This is why setup charges are range between $50 and $150 for most orders. For this reason, it's best to try and keep your pin size between 0.75″ and 1.25″.
Die Cast Lapel Pins
With this product, manufacturers create molds with multiple copies of the same design. Molten zinc is then poured into the molds and the finished product dries hard. This process allows manufacturers to make smaller orders more cost effective. The process is not as common as it used to be. The clarity of legibility of the pin suffers a bit with this process. We do not offer this product for lapel pins. We do use it on larger and thicker medals that are too big to be stamped.
Printed Logo Pins
This category is not used very often by our customers. There are a few reasons to use this process:
your art contains a lot of fine detail that can't be rendered in die struck
art has a photo or is full colour
branding standards dictate that art can be changed (ie- coloured text is often too small to hold colour in die struck process)
you personally prefer this type of pin.
Enamel Pins
In our experience, 99% of the pins we sell are suitable for die struck. In the event it's not suitable we can usually edit your design so that it works.
There are reasons to use the other processes but those decisions are usually dictated by complex art. Pin manufacturers always have in-house art departments. At our company, art services are free of charge. If you get us to do your art, it ensures that best practices for enamel pin design are being followed and your art won't create issues for manufacturing.
Creating pins is a multi-step and complicated process. You can attempt to draw your design idea prior to contacting KINGTAI, but there's a significant change we'll have to edit it.
If you are in business, you may like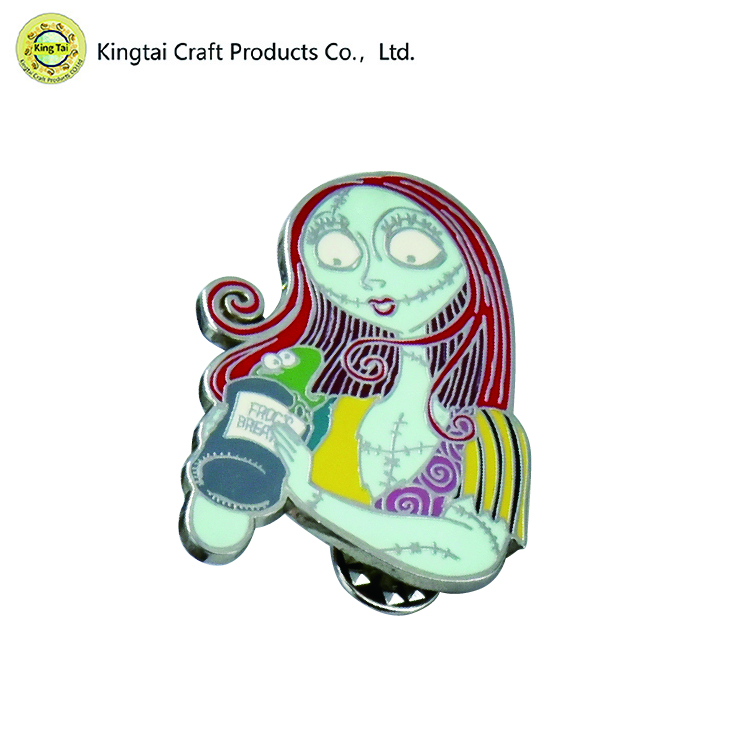 Wholesale Soft Enamel Pins – Manufacturer & Supplier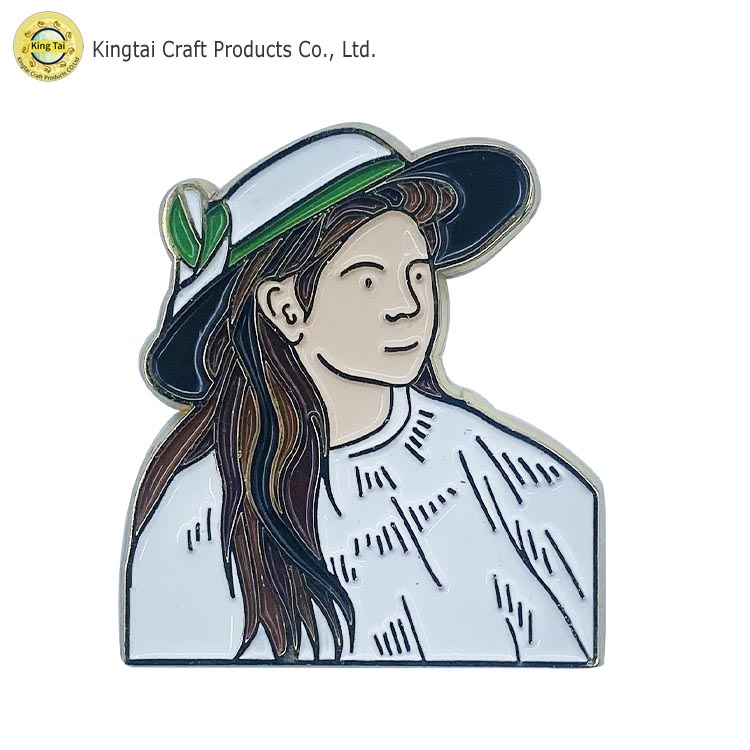 OEM Soft Enamel Pins – Custom & Wholesale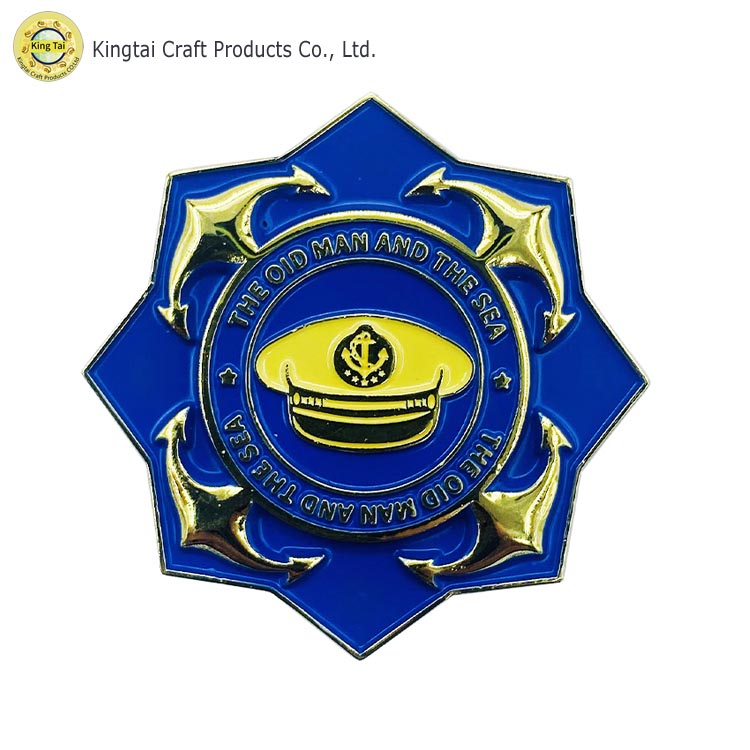 Soft Enamel Custom Pins – China Factory
Soft Enamel PinHere we encounter another strange industry name that doesn't make a whole lot of sense. Enamel is enamel. There is nothing "soft" about soft enamel and the same paint is used on both processes. The difference is how much paint is used on each enamel pin.Hard Enamel PinWith this enamel process, the paint is level with the surface. This process took hold in the 70's and was invented to replace Cloisonne enamel. (BTW- most people that sell cloisonne are actually selling hard enamel epoxy) . Using the hard enamel process also allows for enhancements like silk screening. The design below features blue dots silk screened over black enamel and the effect is quite stunning!Hard Enamel Pin ApplicationsWhen Perceived Value Is Important. Custom lapel pins made with hard enamel are ideal for things like necklace charms and jewelry. The paint is level with the surface giving it the look and feel of quality. You'll need to charge more if you are re-selling.Personal Preference. You prefer the way it looks. The pin feels "high-end".
A lot of uniform logo pins and years service pins use hard enamel.When Special Effects Are Needed. If you require transparent enamels.You can use this enamel type on both processes but it really works well with hard enamel. Especially when you combine engraved background textures.Soft Enamel Pin ApplicationsThis custom lapel pin process offers two advantages. Price and appearance. There is a massive uptick in pin sales to artists and creatives and this market just loves soft enamel! Old school pin buyers thought this process looked "cheap".
These days we hear that many people actually prefer the more textured and curved look of the painted surfaces.In Soft Enamel you can dye the base metal black, white, purple, orange or pink. It doesn't add any cost and it opens up so many choices for artists.Glitter Enamel Pins & Transparent Enamel PinsWe've been a huge fan of transparent enamels for decades.
You can combine clear enamels with engraving textures or regular enamel for some stunning effects. In the example below, the blue really "popped" a lot better as a transparent enamel.With glitter enamel, its wise to have a large enough area for the effect to be noticeable.Gold, Silver & Bronze …Metal Finish of Pins:Once you understand metal finishing and textures, you can really come up with some stunning designs! Metal finish pins resemble jewelry and have a simple, understated and classic feel to them. In addition to regular bronze, nickel or gold, we can antique or sandblast the pins for you.We hope you found the article is helpful!
If you have any questions, be sure to contact KINGTAI calling 86-752-5706551 or email at [email protected]!
Article Source: https://www.kingtaicrafts.com/news/what-are-the-different-types-of-custom-lapel-pins/
Media Contact
Company Name: Huizhou Kingtai Craft Products Co., Ltd.
Email: Send Email
Country: China
Website: https://www.kingtaicrafts.com/