Author's Tranquility Press Supports Karen Lee Oliver's Exploration of Tranquility in Tranquility, Solitude, and Other Poems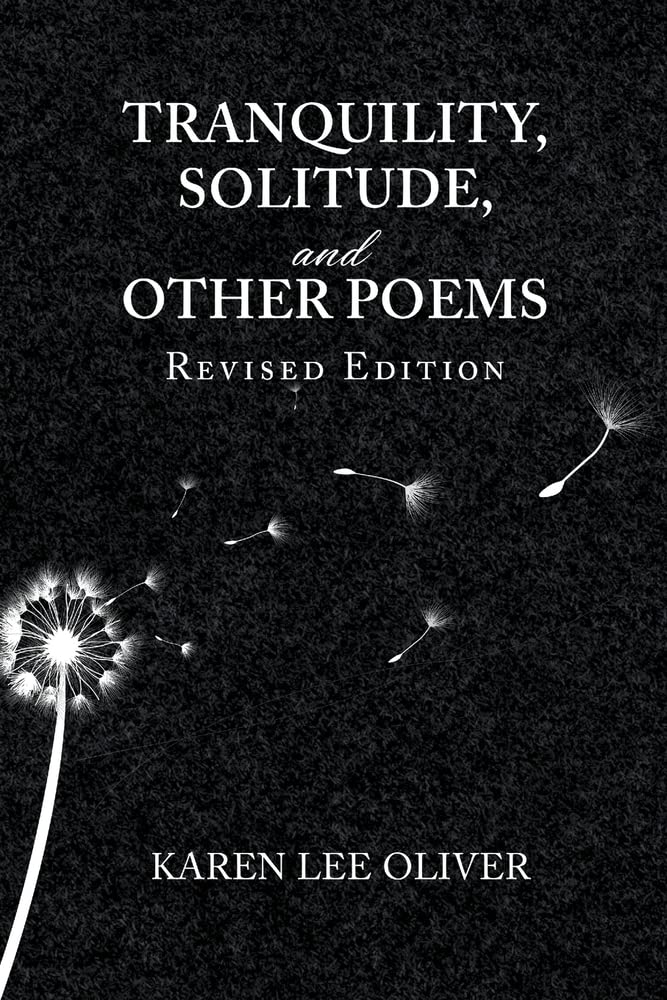 Leading media and publicity company, Author's Tranquility Press, works with Karen Lee Oliver, to promote her poetry collection titled "Tranquility, Solitude, and Other Poems"
Karen Lee Oliver is looking to bring a different feel into the world of poetry with her book Tranquility, Solitude, and Other Poems and she has found probably the best team to work with in Author's Tranquility Press, as she seeks to reach as many people as possible across the globe.
"Ms. Oliver weaves words into lovely, thought-provoking tapestries, sharing her experiences through vivid images." – Rev. Maureen A. Demler; St. Georgia's Episcopal Church in Clifton Park, New York.
Karen Lee Oliver has undoubtedly shown her prowess in crafting amazing stories and poems using wordplay and captivating illustrations to look at topical issues while expressing her perception of such subjects. She again brought her creativity and ingenuity to bear in Tranquility, Solitude and Other Poems, offering engaging poems with relatable themes that include solitude, dreams, memories, and mortality.
Tranquility, Solitude and Other Poems aims to provoke the thoughts of readers, with details that spark curiosity and build suspense in a mysterious and gothic atmosphere. The book is currently available on Amazon in different formats and continues to enjoy amazing reviews from readers.
For further information about Tranquility, Solitude, and Other Poems and other books promoted and published by Author's Tranquility Press, visit – www.authorstranquilitypress.com.
About Karen Lee Oliver
Karen Lee Oliver was born in Poughkeepsie, New York on October 1, 1959, furthering a potential career in ballet by moving to N.Y.C. in 1973 where she studied on scholarship with American Ballet Theater. She graduated from the State University of New York at Albany with a B.A. degree in English Literature Major/ Theater Arts Major in 1981 and has published books inspired by her experiences and happenings around the world.
About Author's Tranquility Press
Author's Tranquility Press is a top publicity agency known for delivering innovative solutions designed to help writers across genres to reach a wider audience. The company combines the use of the latest technologies and the expertise and diverse experience of the team to provide quality, relatable content to as many people as possible, irrespective of their location across the globe.
Media Contact
Company Name: Author's Tranquility Press
Contact Person: Patricia Adams, Marketing Supervisor
Email: Send Email
Phone: (866) 411-8655
Address:2706 Station Club Drive SW
City: Marietta
State: Georgia, 30060
Country: United States
Website: www.authorstranquilitypress.com