Fatbrain AI Gets Larger, Acquires Intellagents To Penetrate Digital Insurance Market Landscape ($LZGI)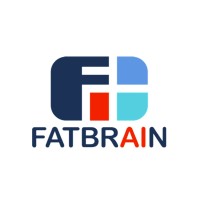 Fatbrain AI is getting bigger. Better yet, they are expected to get even larger through a platform doing what others can't…. bring the power of AI to everyone and everything. And if that sounds like a simple solution, it's not. In fact, not many companies can do what Fatbrain (OTC: LZGI, $LZGI) is doing; frankly, most don't even come close to offering a package of technology similar to theirs. Instead, many in LZGI's competitive landscape still provide solutions from the first generation of AI. While it's okay, it certainly isn't as powerful as AI 2.0, which is where Fatbrain AI resides.
But there's better news. While many companies may be using dated technology, LZGI makes it easy to integrate into the newest, lowering resistance to change and opening the doors to enormous revenue-generating opportunities for companies needing to upgrade. That population includes small-business mom and pops, industry behemoths, and everything in between. And because LZGI and Fatbrain are leading the AI 2.0 revolution, it's a mission more than in progress; it's intended to be accomplished.
Indeed, Fatbrain is off to an excellent start. Since being acquired in 2021 by Fatbrain executives from LZG International, Inc., the company is quickly moving to leverage the power of its robust suite of AI assets and well-capitalized balance sheet. That strength enabled its acquisition of Prime Source Group, the largest independent IT software developer in Kazakhstan and fifth-largest in Central Asia, delivering proven outcomes to enterprises worldwide since 2007. That acquisition facilitated LZGl clearing regulatory formalities and commencing trading on the OTC markets in March 2021, dba Fatbrain AI Prime Source Group.
Intellagents Acquisition Brings Enormous Value
Growth continued. In February 2022, LZGI acquired Intellagents, a comprehensive AI-fueled provider making it easier than ever for client companies to orchestrate and maintain a high-performance insurance model. At its core, Intellagents empowers best-in-class industry solutions facilitating the rapid creation of new products, experiences, and markets. A more detailed overview of the acquisition and Intellagents was published on September 14, 2022. But here's what it didn't say: while Intellagents is a potentially enormous revenue-generating asset for Fatbrain AI, investors can be winners, too.
It's a presumptuous statement. But it's valid knowing that Intellagents has positioned itself to exploit a massive market opportunity by being a conduit for small digitally focused companies to work with the industry giants. Already, today's top Insuretech solutions—from CX to distribution, risk selection, fraud, and claims—are registered to the Intellagents marketplace, making them easy to find and use. With that in place and more to come, expectations are that Intellagents will transform from a $2 million company into one substantially larger. That should happen sooner than later.
Still, that acquisition represents one part of Fatbrain. The totality of LZGI has significantly more depth and, importantly, targets underserved business segments to make them part of an inclusionary economy. Those thinking the opportunity is a small one, think again. Fatbrain is harnessing the power of peer intelligence to expedite growth by targeting business from a more than 500M mSME's global market opportunity.
More than targeting, LZGI has a business model that will attract. It utilizes a subscription model with no hidden cost with what they refer to as AI 2.0 solutions to give client companies precisely what they need. More simply, providing companies what they need and when they need it to be competitive. It's so powerful that Fatbrain expects its AI solutions to empower these mSMEs of today to become the vibrant entities of tomorrow, positioning them to grow, innovate and contribute to the global economy.
Many And Small Beats Large And Heavy
That's the intended result of Fatbrain subscribing to a theory that says many and small beat large and heavy. In other words, Fatbrain is confident that its AI 2.0 solutions are ideal for the 500M+ mSMEs impacting over 50% of global jobs and GDP. More than timely to the opportunity, Fatbrain is attacking it. They are selling their AI solutions in an innovative and unified subscription model, promoting inclusion into an economy that extends operations reach, provides supply chain insights, is cyber-efficient, and creates hierarchical transparency. For all involved, it puts into play a share of the trillions in hidden market value in a global cyber economy.
That's excellent news for clients, Fatbrain, and investors in LZGI. Remember, for all intents and purposes, the AI sector is still in its relative infancy. Despite that, demand for it is surging, with businesses wanting to stay relevant using it to make informed decisions every second of the day. Those decisions include the simple and complex, including getting customers, getting paid, obtaining capital, paying workers, accessing advice, and staying industry compliant. Of course, the most significant advantage is that it can fuel competitiveness by providing peer intelligence derived from industry trends and behavior.
Anyone And Everyone Benefits From AI 2.0
That's the lifeblood of today's global business environment. Better still, everyone and anyone can benefit from Fatbrains's solutions. Moreover, they should. The Fatbrain AI tool can assess company-specific market position, competitive landscapes, and actionable ways to improve positioning and rankings. Remember that Fatbrain is addressing the problems that mSME's have been facing for decades. The difference in 2022 is that Fatbrains' AI 2.0 has put solutions at its client's fingertips, solving their problems by harnessing the hidden insights from existing market data and behavior to exploit industry-specific opportunities.
It's a quick process, but not a simple one. The Fatbrain engine evaluates thousands of bits of data (internal and external). It then passes into the Patented Fatbrain AI 2.0 solutions engine, where alongside Fatbrain expert coaches, it turns meaningless data into actionable insights. That, in turn, provides business owners regular, actionable insights to improve their business, save money, and, most importantly, allow them to benchmark themselves against market peers and industry comparables.
That intrinsic value is an advantage, but it's not the only one. Used alongside other SaaS products utilizing Fatbrains applications suite, the platform becomes more than about using AI to provide actionable insight; it furnishes the plans to facilitate predictable results. Providing those results has led to a more accurate description of the Fatbrain AI platform- it's an "outcome engine."
Ground Floor Exposure To A Massive AI Market
Part of that outcome could include a positive one for investors. At least for those taking advantage of the ground floor opportunity in LZGI shares that provide exposure to a massive business sector and near-term revenue-generating opportunity. Indeed, LZGI stock is still under the radar, but with uplist applications filed, that may not last much longer. Hence, acting on a valuation disconnect ahead of news may be a wise consideration.
New investors join with roughly 71% insider ownership, a metric keeping management and shareholders' interests aligned. And, remember, LZGI is just getting started. While its two acquisitions are value drivers, it only touches the surface of a sector offering billions in revenues. By the way, LZGI isn't a tiny startup; they expect to post $28.8M in revenues this year and, including its pipeline business, expects to add another $112.4M in 2023. Those revenues are starting to accrue.
Even better, while impressive, they are likely the precursor of higher ones to come. In fact, after posting a more than 138% increase in YoY revenue growth, benefiting from targeting a virtually untapped $271 billion market by 2024, and by pushing 94% of its revenues through a subscription model yielding 88% gross margins, they could come faster than even a bullish LZGI expects.
Thus, LZGI stock presents more than an attractive proposition; it offers a compelling one. After all, with revenue-driving assets, industry-changing technology, and an acquisition strategy driving value, shares at current levels look appreciably undervalued. Considering the $112 million in revenues in the crosshairs, give that prior sentence an exclamation mark.
Disclaimers: Hawk Point Media, Llc. is responsible for the production and distribution of this content. Hawk Point Media, Llc. is not operated by a licensed broker, a dealer, or a registered investment adviser. It should be expressly understood that under no circumstances does any information published herein represent a recommendation to buy or sell a security. Our reports/releases are a commercial advertisement and are for general information purposes ONLY. We are engaged in the business of marketing and advertising companies for monetary compensation. Never invest in any stock featured on our site or emails unless you can afford to lose your entire investment. The information made available by Hawk Point Media, Llc. is not intended to be, nor does it constitute, investment advice or recommendations. The contributors may buy and sell securities before and after any particular article, report and publication. In no event shall Hawk Point Media, Llc. be liable to any member, guest or third party for any damages of any kind arising out of the use of any content or other material published or made available by Hawk Point Media,, Llc., including, without limitation, any investment losses, lost profits, lost opportunity, special, incidental, indirect, consequential or punitive damages. Past performance is a poor indicator of future performance. The information in this video, article, and in its related newsletters, is not intended to be, nor does it constitute, investment advice or recommendations. Hawk Point Media, Llc. strongly urges you conduct a complete and independent investigation of the respective companies and consideration of all pertinent risks. Readers are advised to review SEC periodic reports: Forms 10-Q, 10K, Form 8-K, insider reports, Forms 3, 4, 5 Schedule 13D. For some content, Hawk Point Media, Llc., its authors, contributors, or its agents, may be compensated for preparing research, video graphics, and editorial content. Hawk point Media, LLC has been compensated up to three-thousand-five-hundred-dollars by a third party to research, produce, and syndicate video and editorial content for LZG International, Inc. As part of that content, readers, subscribers, and website viewers, are expected to read the full disclaimers and financial disclosures statement that can be found on our website.
The Private Securities Litigation Reform Act of 1995 provides investors a safe harbor in regard to forward-looking statements. Any statements that express or involve discussions with respect to predictions, expectations, beliefs, plans, projections, objectives, goals, assumptions or future events or performance are not statements of historical fact may be forward looking statements. Forward looking statements are based on expectations, estimates, and projections at the time the statements are made that involve a number of risks and uncertainties which could cause actual results or events to differ materially from those presently anticipated. Forward looking statements in this action may be identified through use of words such as projects, foresee, expects, will, anticipates, estimates, believes, understands, or that by statements indicating certain actions & quote; may, could, or might occur. Understand there is no guarantee past performance will be indicative of future results. Investing in micro-cap and growth securities is highly speculative and carries an extremely high degree of risk. It is possible that an investors investment may be lost or impaired due to the speculative nature of the companies profiled.
Media Contact
Company Name: Hawk Point Media
Contact Person: Kenny Lawrence
Email: [email protected]
Phone: 3057806988
City: Miami Beach
State: Florida
Country: United States
Website: https://fatbrain.ai/