Young Christian Entrepreneur And Author Publishes Book On What It Takes To Be Successful: The Fundamentals Of Life
Isaiah Vander Maas is an up and coming author, entrepreneur, investor and businessman with plans of being the CEO of multiple companies in the near future. He also aspires to be a successful artist in the music industry having a unique talent of writing songs and telling relatable stories. Now working on publishing his second book, he is the first one in his family to write a book and plans on being the first billionaire/celebrity in his family also. He's always believed in himself and making his dreams a reality. "No one's gonna believe in you, until you believe in yourself.", is a principle he stands firmly on. He grew up in a poor family and is determined to break out of the generational curses that holds his family back and inspire others through his writing.
Isaiah's first book, The Fundamentals of Life, was published on Oct. 5th 2021, and it explores life from a Christian perspective, focusing on what prevents so many of us from being successful. Too often, people fail to overcome obstacles because they have the wrong mindset-and it's time to identify shortcomings, seek to overcome them, and look to God for guidance. After all, He is the one who gives us the chance to be successful, and all good things come from Him. When you fully trust God and give your mind to Him, He will expand you and grow you in ways you never thought possible. By applying the lessons in this book, you'll be able to: – leverage the law of attraction to bring the positive into your life; – take control of fear and use it for motivation; – identify mentors to help you on your journey; – take a technician's approach to life rather than a lab rat's approach. The big takeaway is that to navigate the complexities of life, you must have a positive mindset-and believe in the Lord. Find out how to do it, step by step, with this guidebook to life.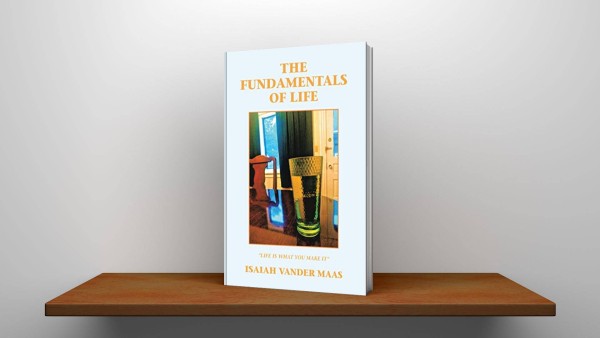 Amazon Book Link: https://www.amazon.com/Fundamentals-Life-Isaiah-Vander-Maas/dp/1489738592
Barnes & Noble Book Link: https://www.barnesandnoble.com/w/the-fundamentals-of-life-isaiah-vander-maas/1140305979
Media Contact
Name: Isaiah Vander Maas
State: Grand Rapids Michigan
Phone: 616- 706-8984
Email: [email protected]
Media Contact
Contact Person: Isaiah Vander Maas
Email: Send Email
Phone: 616-706-8984
Country: United States
Website: https://mobile.twitter.com/vander_maas